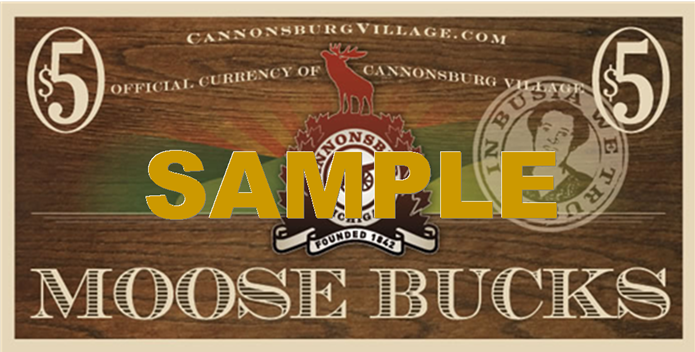 The Village of Cannonsburg has released Moose Bucks into circulation. They can be earned only by shopping at the Grist Mill. Each Moose Buck is worth five US dollars at The Honey Creek Inn, The Grist Mill, and The Bottle Shop.
Earning Moose Bucks is simple. For every $50 you spend in a single order at the Grist Mill on groceries, meat, deli, bakery items, or breakfast/lunch, you get a $5 Moose Buck certificate.
The Rules:
You must spend $50 at one time, not cumulatively. Alcohol, tobacco, Fuel, and lottery purchases do not count towards earning Moose Bucks. Moose Bucks are not redeemable for alcohol, tobacco, or lottery, and are additionally not redeemable for cash, nor accepted as gratuity....